5.56 x 45mm NATO RIFLE Ammunition for Sale-500rds
5.56x45mm NATO rifle ammunition for sale. We sell ammunition by the box and bulk ammo in case quantities. All of the ammunition listed on our website is in stock and ready to ship from our warehouse in High Point, NC. We do not take preorders or back-order items. We stock Jacketed Hollow Point JHP and Hollow Point HP ammunition for self defense and duty applications. We have V-MAX, Polymer Tip and Soft Point bullets for Hunting, Varmint and Small Game Hunting. We also offer Lead Round Nose and Full Metal Jacket FMJ ammunition for target, plinking and range use. We have an easy and secure checkout process. Our goal is to offer the best customer service, products and packaging to our customers
Established in 1933, IMI is a defense systems house specializing in the development, integration, manufacturing and life cycle support of modern land, air and naval combat systems and HLS solutions. IMI's world class combat-proven systems are developed by vertically integrated expert teams, working in close cooperation with the customers, the most prominent being the Israel Defense Forces (IDF). IMI's products have been qualified with the IDF, US Military (Air Force, Army and Navy) and NATO nations. 5.56x45mm NATO rifle
This ammunition is a great choice for the shooter looking for an affordable round for target shooting, training and practice. This ammunition is new production, non-corrosive, in boxer-primed, reloadable brass cases.
Please Note: While the 5.56 x 45mm NATO will fit in a .223 Remington chamber, the 5.56 is a military round that runs at higher pressures than its .223 counterpart and is not recommended to be fired in a .223 Remington chamber.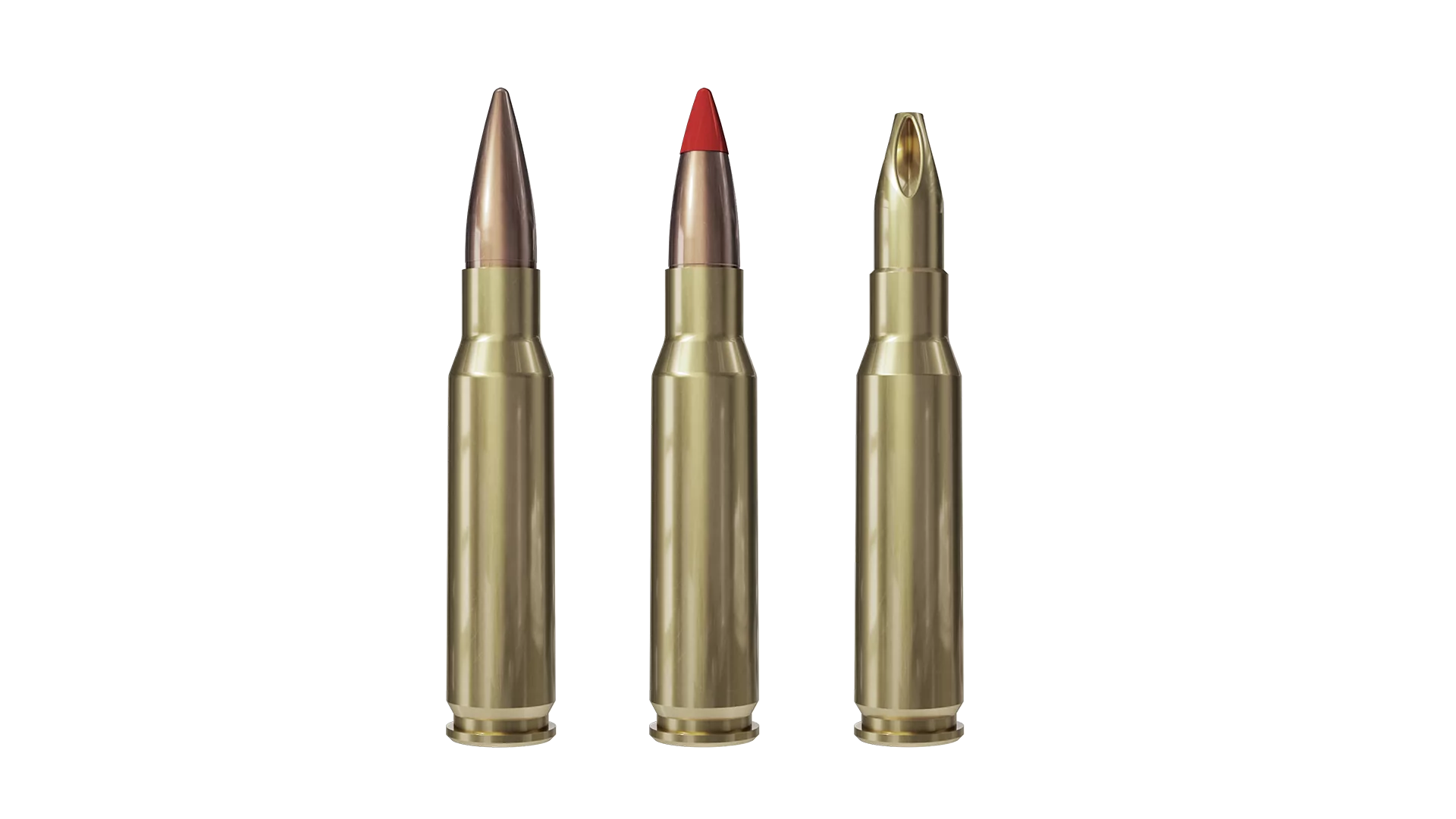 FN Herstal is the original designer of the military 5.56 x 45mm SS109 cartridge, which was adopted by NATO as the second official standardized calibre in 1980.
Ammunition types
• SS109 (Ball)
• L110 (Tracer)
• FN PERMAX® EPR – New
• FN PROPASS® AP – New
• Blank
Specifications and Features:
Manufacturer: IMI
Caliber: 5.56mm
Bullet Weight: 55 grains
Bullet Type: FMJ Ball
Primer: Boxer non-corrosive non-mercuric
Casing: Brass
Quantity: 20 per box